You could be doing everything right, but if you've harmed your metabolism, the results won't show. You want a flat stomach, yet in the end you find out your hormones were out of balance, you had a higher priority health issue taking place, or your muscles were imbalanced and your body was purposely holding onto fat. Amazingly, the human body adapts with a whisper, and you can completely reverse the momentum of your health within days, if not minutes. I hereby challenge you.
Awhile back, I noticed my metabolism was 'broken.' At age 23, I was out of shape -- tearing up joints left and right -- and frustrated with how quickly I could gain weight, instead of lose it. With my eye on the target of better health, I dug in and began researching and testing.
Today, I represent a health message that echoes across the entire internet -- is also in conversation with organizations like Walmart, Target, Dick's, and Sports Authority -- and resonates with everyone who learns it, because my methods make logical sense. I care, and I work through every possibility of better health as the highest priority of our company. What if you could trust someone, that much, to actually care about your health?
I want to educate you, help you understand why your approach is or is not working, and show you if you're working on the wrong steps towards fat loss. Often times, when you find the 'reason' your body is holding onto fat, results happen more naturally.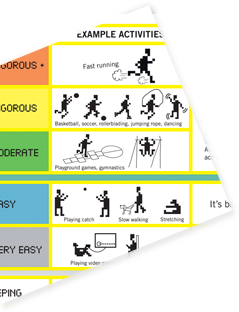 Step 2:
Describe your activity level, and be as specific as possible.
If you can't say more than "I go on walks." or "I work out." then you're probably not getting enough bang for your buck with exercise. Instead, here's how I would describe the 'ideal' activity level, as recommended by the American College of Sports Medicine (ACSM):
"I do moderate to intense cardiovascular exercise (like walking, swimming, or hiking) for 40-60 minutes at least 4 days per week. Also, I resistance train (with weights or bodyweight) for at least 20-30 minutes, a minimum of 2-3x per week."
There are some shortcuts to combine efforts, but until you know those, your exercise description should look something like what you see above.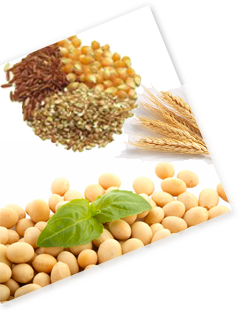 Step 3:
Avoid these 6 'inflammatory foods'
Certain foods destroy your metabolism by forcing your body to prioritize other, higher-priority concerns. If foods cause inflammation, your body will bias your immune system as more important, and fat loss will come to a screeching halt. If you eat these foods for a period of six weeks or more, your metabolism will stabilize as slower.
Here is a list of inflammatory foods to avoid:
Soy
Wheat
Grains
Trans fats
Corn (more than 10% of your diet and includes: corn starch, corn flour, corn-based oil, etc.)
Sugary foods
If you don't believe me, try me. These three steps are tested, tried, and true.
Your body has shortcuts and pathways to better health. First, you have to solve the highest priority issues, and then take a look and see what's left. That's the only 'sensible' approach.
But, I must warn you...
If you're lazy, and like to 'talk' about taking action, but won't actually do it, I ask you to wait until the time is right.
If you're busy, and you'd 'like' to do something about your health, but you're not actually ready, then please wait. I wouldn't feel right about you investing time and money otherwise...
If you think 'age' is in your way, and you refuse to take my word for it, then it's over already. I'd like to help you, but you're going to have to believe in me first...
Are You Truly Ready To Succeed?
If you believe in yourself, then I'm willing to believe in you too. Within the next few minutes, you could be well on your way to getting your body to work like everyone else's, and making weight loss no longer seem so complicated. When you ignite your metabolism, you fix the root cause; that's the fundamental difference. On the next page, I'll go over the 7 reasons your metabolism might be broken, and how you can fix each one: